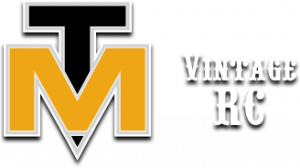 What is tmvintagerc.com?
Nothing is better than rooting through RC parts in a hobby shop!!
We have designed an online shop which you can do just that!  We have a great collection of hard to find vintage RC parts combined with lots of current parts you need!  Want to drag that old Tamiya Hornet out of storage for your child to play with?  Start looking around the site...we are sure you will find that goodie you've been searching for!
Remember also that we are adding to our online inventory every day!!  Make sure you check back often or send us a quick email at sales@leadingedgehobbies.com and we will have a look in our stock for your part.
About Us - In March 1994 we opened our retail hobby shop, Leading Edge Hobbies, in Kingston, Ontario.  We enjoyed ourselves thoroughly for 25 years but decided that we would start a new adventure as an online only store!  We closed down the Leading Edge Hobbies retail storefront in June of 2019 and created Leading Edge Hobbies Online!!  Leading Edge Hobbies Online has become the "umbrella name" for tmvintagerc.com, tmrcboatyard.com and tmmodelland.com.  We also have an eBay Store and regularly post items on Kijiji.  We have a presence on Facebook and Twitter as well.  Our present site www.leadingedgehobbies.com has become a landing site to direct you to one of our Leading Edge Hobbies Online Locations.  Remember to always check back to tmvintagerc.com as we are always ordering new/old stock!
Ordering - Our goal, when we created tmvintagerc.com, was to make it as easy as possible to order products.  Rather than have to follow a bunch of categories we have defined all of our products under 1.  RC Vehicles 2. RC Aircraft 3. RC Boats and 4. RC Other.  You can have fun browsing each of these four categories - maybe even finding a hidden gem!!  The other option is to shop using our MANUFACTURER list.  This will list only the Manufacturer that you are looking for...i.e Traxxas.  Finally, if you have a part number or a good description of what you want try our powerful SEARCH bar.  The SEARCH function works great to find parts associated to a brand.  For example just type in "Slash" to find parts associated with that vehicle.  It should take you exactly where you want to go!  If all else fails feel free to call at 613-389-4878 (Toll Free 866-389-4878) or send us an email at sales@leadingedgehobbies.com.
Shipping (Getting Your Goodies!!) -  Getting your stuff with tmvintagerc.com couldn't be easier!  You have three main options.
1.  If it is convenient to do a LOCAL PICKUP in the Kingston area we have a drop off location.  Bronson & Bronson is located at 2511 Princess St. in Kingston.  Just check off this option in the cart and we will contact you when you can pick up your order for no shipping/handling fee!  As an added bonus, you can check out the awesome stuff an Bronson & Bronson!!
2.  LOCAL DELIVERY - If you are within the local boundaries of JJ Express (West - Amhestview, North - Sydenham, East - Gore Rd) we can have your regular size parcel delivered for a flat fee of $8.00.
3.  SHIPPING - For all other shipping we generally use UPS.  The UPS fee will be shown after your shipping address is registered in the cart.  If you have a P.O. Box or you do not wish to use UPS please call or email as we may use CanPost.
Return Policy - TMVintageRC wants our customers to be happy!!  Within 30 days from date of purchase, the product may be returned for a refund or credit toward another item.  Many items on tmvintagerc.com are discontinued.  These items cannot be returned.  If you are returning an item we ask that it be in new, unused condition and in the original packaging.  Shipping of the item back to tmvintagerc.com is the responsibility of the customer. Step one would be to call or email us.
Thanks for visiting our page!
Tony and Mike Daicar
Please Note:  All Prices are in Canadian Dollars.
Covid-19 Update:  tmvintagerc.com is operating as normal.  We always try to get items shipped out within 2 business days!